It's been this way for a while now. Lots of new tests, lots of new positives, but dying's gotten unpopular. I hear buzz that the country in general is seeing a lot of new cases, and even that New York is in the unfamiliar position of doing better than just about everyone else. I guess they paid cash up front on the principal, and are kicking back while the rest of us are shelling out for the interest.
We're still going to Idaho this week.
I'm comfortable in a mask, we're doing more things away from home, and the overall sense of doom has slackened somewhat in the world. There's still a degree of normalcy that we haven't come close to reaching, but life in the Wuhan world has reached a level that I would call "soft whatever."
---
True, I haven't posted in a while. That's just because I haven't really wanted to. I've also been sleeping in somewhat – 7-7:30, thereabouts, meaning the house is mostly active, and I don't like writing in company. Solitude, solitude, solitude. The kids are up now, and they're all "Hey papa," and, "Guess what the cats did last night," and, "Do we have any more Pop-Tarts?" And I'm all: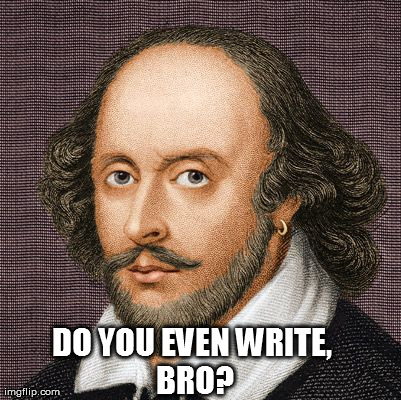 I'm on page 600-something of Karamazov, and wanting badly to finish it before our trip. This came out of it yesterday, fitting in too nicely with all the things I've always said about people enjoying tragedies and wanting so badly to be connected to them:
"There are moments when people love crime," Alyosha said pensively.

"Yes, yes! You've spoken my own thought , they love it, they all love it, and love it always, not just 'at moments.' You know, it's as if at some point they all agreed to lie about it, and have been lying about it ever since. They all say they hate what's bad, but secretly they love it."

Lise, in B.K. Book XI, chapter 3, A Little Demon
Oh, the lying. Don't get me started on the lying. And not even the lying so much as the comfortable dismissal of truth. The Moby Dick-ness of reality, being something that most people won't track down and face, knowing that the Ahabs of the world will keep the whale busy enough, and be turned into a kind of joke in the process. It devalues honesty and truth so effectively that it feels ridiculous to waste any hope on them.
Or maybe bad things are just easier. Inner peace doesn't make the news. Maybe, in our terminal averageness, horror feels more significant than joy. But if so, how and why? Just because it's louder? It might be that simple. And anyway, the allure of being on the winning side has long since eclipsed any interest in being on the right side. The winning side tends to be the one that blows more things up.
Anyway, I guess if there's one great complaint I would lay on humanity in general, it is that we don't put enough effort into being truthful, and we don't demand it enough from each other.
---
I take my music the same way I take my visual arts. Scrap the theory and analysis and intellectualizing. Easily 98% of what matters to me is whether I like the way it sounds. That's all. I'm simple. Last year I was doing some work outside, wearing headphones (earbuds, whatever), when a song came on that I'd been listening to for years. Love the way it sounds. The headphones gave me a chance to hear the lyrics a little more clearly, and I paid closer attention, and it turns out that they were saying really stupid things. For at least three or four years I'd been hearing that song in my rotation and bobbing my head to it, being happy when it came on, and last year out in the yard I found out that it was full of garbage.
Sounds good though, and I still listen to it.
The song below isn't full of garbage, but also I'm no youngster struggling with the drama of loves tried and failed. The words don't mean much to me, aside from being neatly constructed and pleasant to hear, so it isn't as if I relate or anything. But my God, does it sound good. So I listen to it:
Moving in slow like the smoke
From your cigarette
Every step closer's a step
That we both will regret
Keeping a tally but who can keep track?
Your overreacting is taking me back
To a time better left alone
Holding on to the phone
Holding on to this glass
Holding on to the memory of what didn't last
Waiting for betters words; they'll never come
So dry your eyes, it's better now it's done
Keep a tight grip like a child
Holding onto a swing set
Waiting and hoping to find what i can't figure out yet
Please don't, unless this is something you mean
Another nightmare instead of a dream
Better left alone
Holding on to the phone
Holding on to this glass
Holding on to the memory of what didn't last
Waiting for betters words; they'll never come
So dry your eyes
Holding on to the phone
Holding on to this glass
Holding on to the memory of what didn't last
Waiting for betters words; they'll never come
So dry your eyes, it's better now it's done
I never lost so much
I never lost so much
I never lost so much
Holding on to the phone
Holding on to this glass
Holding on to the memory of what didn't last
Waiting for better words; they'll never come
So dry your eyes
Holding on to the phone
Holding on to this glass
Holding on to the memory of what didn't last
Waiting for betters words; they'll never come
So dry your eyes, it's better now it's done