There was at least one firm that was looking to do something innovative and beautiful with the West Seattle Bridge: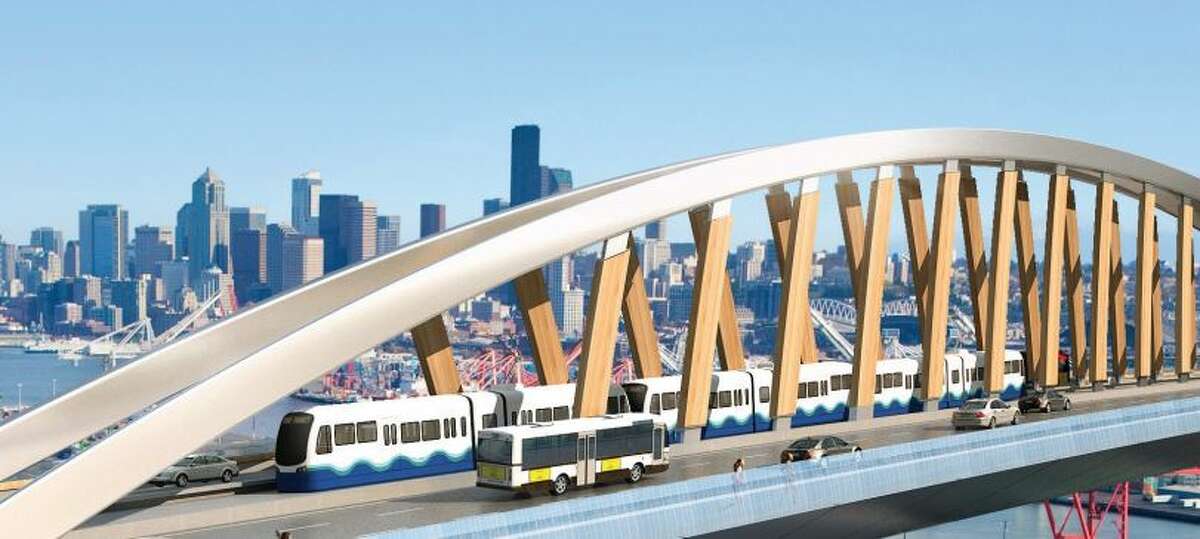 It's called mass timber, and there are some gorgeous examples: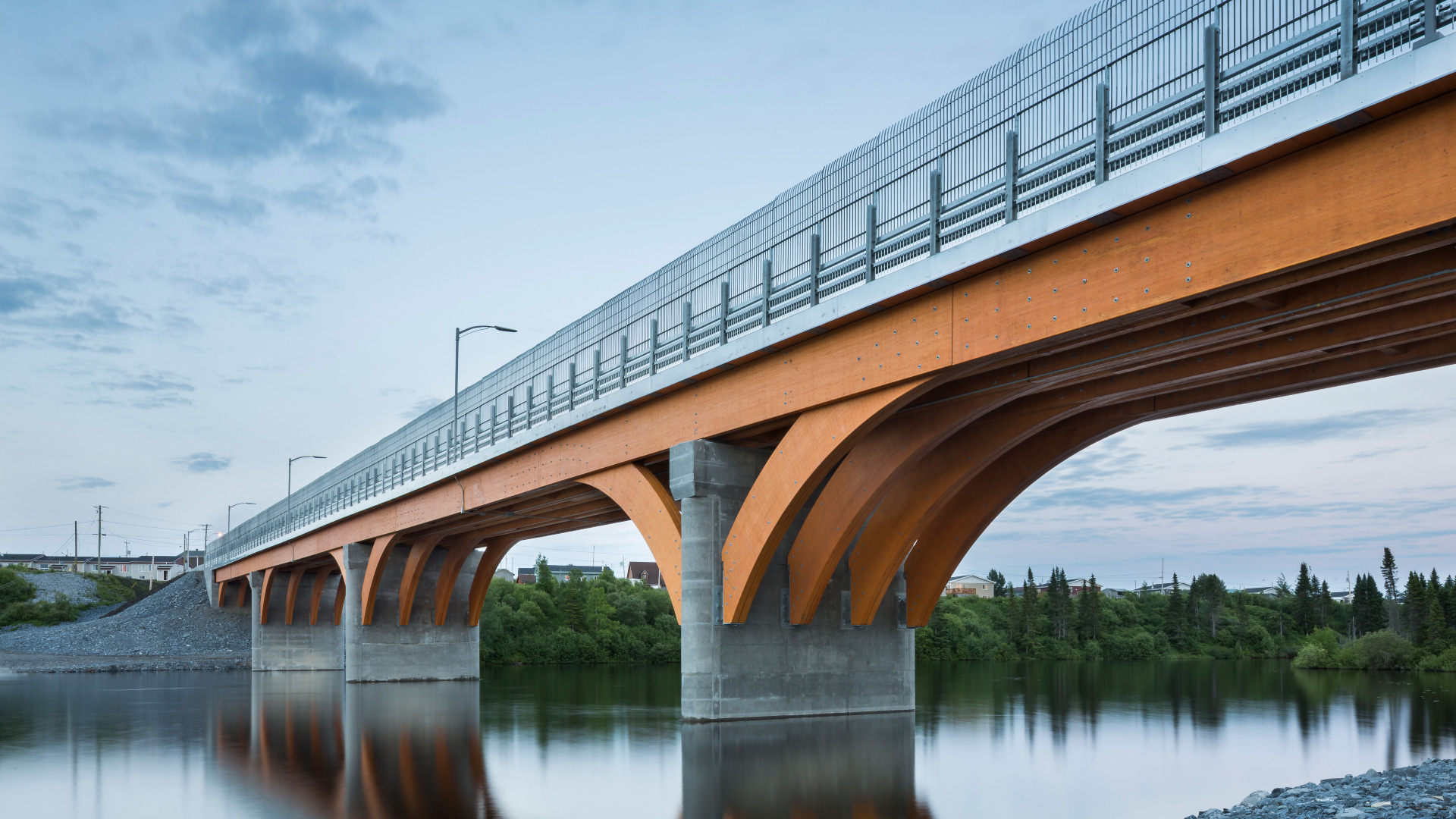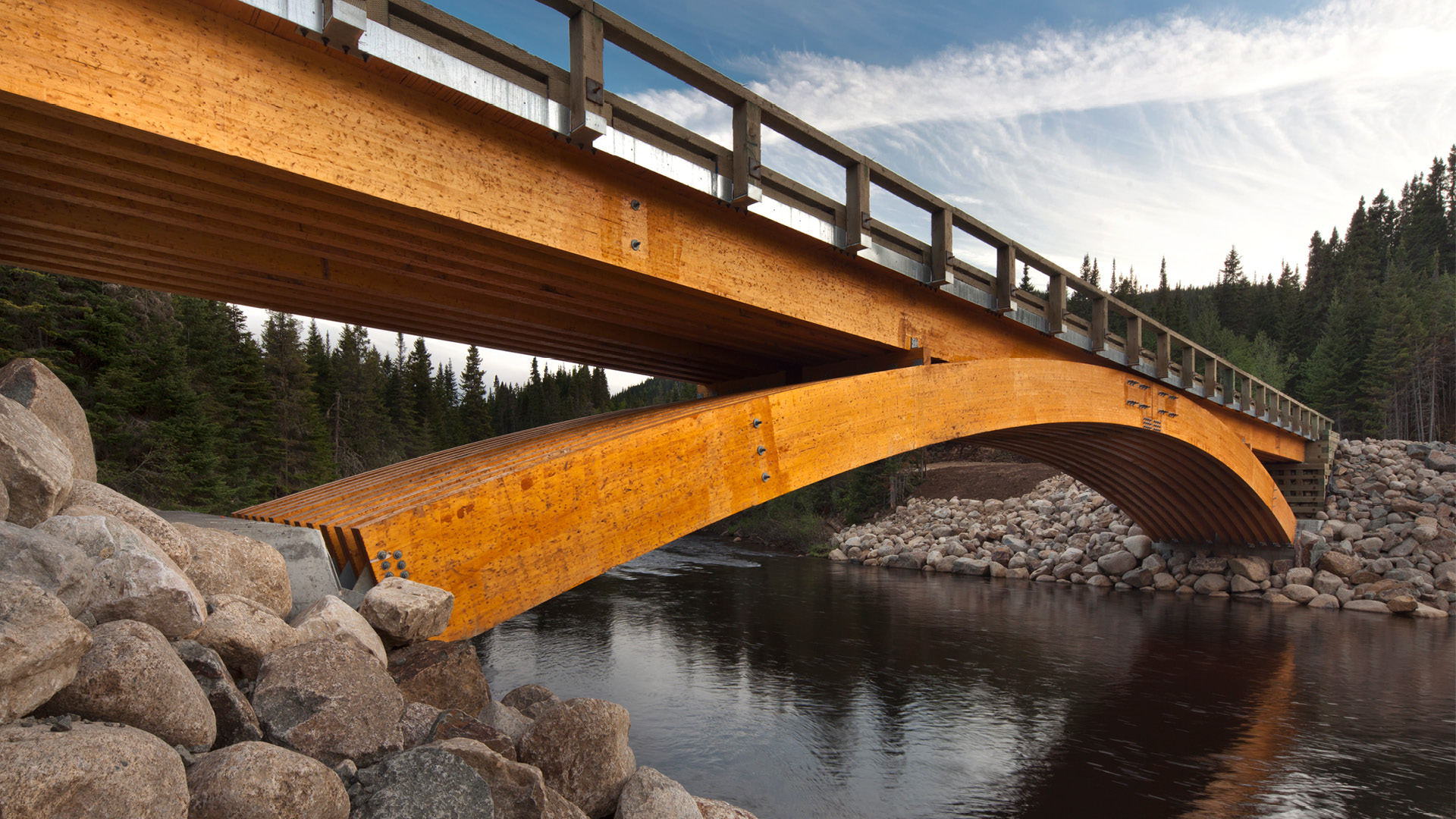 It would be a nice contrast/offset to the concrete and cranes of the port. Visually speaking, this section of downtown is drab, frantic, ugly, and uninviting, and that's putting it mildly:
That's the bridge as it currently stands. The camera is pointed generally southwest, with the bridge heading into West Seattle. SoDo in the foreground. SoDo is one of those decaying industrial areas that has a few clubs, craft cider breweries, and artisanal, small-batch, hand made trucker hat and candle companies trying to survive even in the best of times, and is therefore considered "good" by people savvy and perceptive enough to have eschewed the strictures of mass commercialism and the creep of the suburban mindset. Me? I've lived in the suburbs. It's very nice there, if occasionally stale. But stale in the way that is more of a sustained, unbroken, and therefore rather unexciting, comfort and warmth. So of the suburban mindset, I say creep on.
---
I have taken the internet browsers off of my phone. A one point there were three of them. Sometimes you open a site and things are wonky, so you try it in a different browser. Redundant systems, etc. I had Safari, Edge, and Firefox. I was tired of going to my phone all the time, so I deleted them. It's been 3, maybe 4 days, and it's amazing how much less time I spend looking at my phone, reaching for my phone, stopping by the phone when I walk past it in the kitchen, etc. It's a nice piece of freedom. There is still email on there, and a host of other apps, of course, but I've turned off notifications for almost all of them. My connection to the phone has decreased far more than I expected, just with that little change. I was actually thinking about getting a basic flip phone next time around, but there's an awful lot of texting going on for actual, necessary communications, and I remember what it was like to do that on the alphanumeric keyboard. No thank you. Plus, pictures. I have a real camera, but by God it's as big as a, well, a real camera. It's not for all occasions. There are those who will say that we need to enjoy moments without introducing our technology to them. Without pulling our phones from our pockets, snapping a picture, adding a filter and a clever comment on instagram, and then moving on. I agree, and that's why I don't have social media (except this). I don't have a Facebook account, so I don't have a cognitive link between a sunset and a Facebook account*, such that I cannot look at the former without thinking of the latter. I just have the sunset. Also, when those moments are real enough, big enough, you don't tend to think of your phone when you're inside of them. It helps, also to not be living forever on the cusp of your next tweet.
*OMG that's right, I do have a FB account, but it's only there for messenger – still my best way to stay in contact with Coronafornia.
---
Speaking of Coronafornia, what's the virus doing, you ask?
Same. Lots of positives, no deaths, negative correction to hospitalizations. If we reacted this way to every mostly harmless inconvenience, the government wouldn't allow us to schedule our own oil changes anymore, much less do them ourselves in the driveway. We'd get a text from the state notification system the moment the oil light came on in our cars, and a window of time within which we must check in at the nearest DOT staffed service station in order to have our engines replaced by windmills and a one-month unlimited light rail pass.
-Is mass timber a church for trees, Comrade Citizen?-